Find Out How to Prevent Seizures in Pets
    My dog had frequent seizures.  So I spent many years speaking to specialists, testing products, and learning everything I could about seizures and how to prevent them.  
I want to share everything I learned with you through my FREE Seizure Prevention Guide.  It will help you to better manage your pet's seizures
.
To get your FREE Seizure Guide, just enter your email below.
Yes! I want to learn to better manage my pet's seizures.
Please send my FREE Seizure Prevention Guide
Prana Pets Special Introductory Offer
SAVE 15% off your first purchase with code SEIZURE15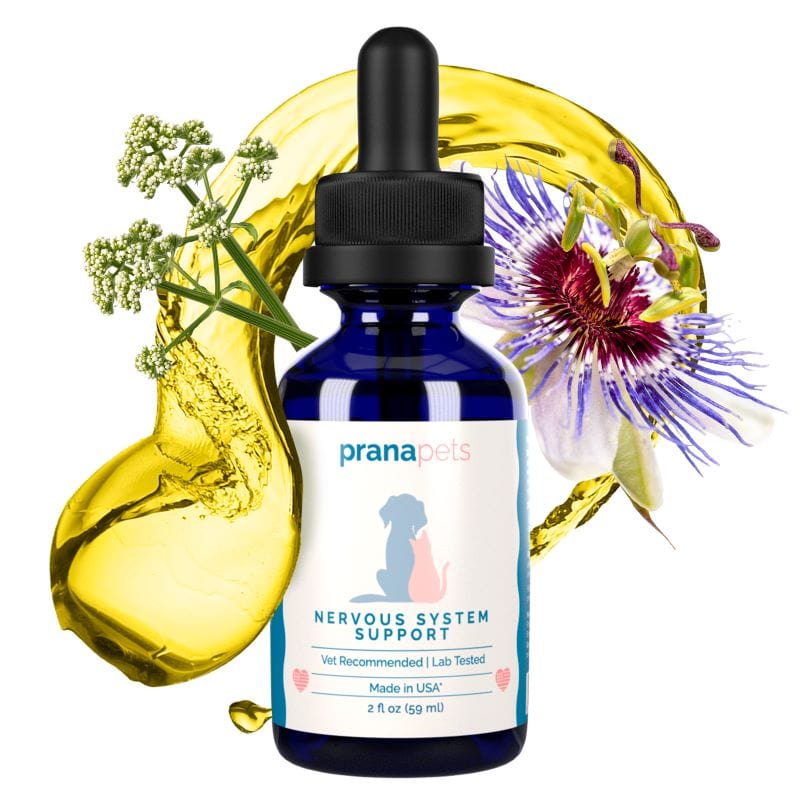 Herbal supplement to temporarily relieve symptoms of Seizures in dogs and cats and other pets
Soothing and regulating to the nervous system
Relieves typical symptoms of Seizures and Seizure related conditions
Reduces the frequency and intensity of symptoms of cat and dog Seizures with regular use
Reduces symptoms of stressful situations
Eases anxiety in high strung or nervous pets
Supports stable, balanced function of brain and nervous system
Read what these happy customers had to say!
*The testimonials reflect the experiences of customers who used our products. However, individual results may vary. We do not claim, nor should the reader assume, that any individual experience recounted is typical or representative of what any other consumer might experience. Testimonials on this website are not intended, nor should they be construed, as claims that the products can be used to diagnose, treat, or cure, any disease. No testimonial has been clinically proven or evaluated by the FDA