The Cushings Killer Combo
This bundle includes 3 products: The Adrenal Support, the Daily Health Support/C-Support, and Hemp Oil. All 3 products will function differently to promote the reduction of symptoms associated with Cushing's disease so your pet can be comfortable.
Herbal formula to promote the reduction of  symptoms associated with Cushing's disease in cats & dogs.   

Promotes balanced function of the adrenal and pituitary glands
Supports the health of the endocrine system
Encourages a healthy appetite
Supports the reduction of stress response in high strung or nervous pets
Promotes the reduction excessive urination
Promotes the healthy growth of skin and fur
Enhances energy levels & stamina
Ingredients*- Ashwagandha, Astragalus, Burdock, Cleavers, Dandelion, Ginseng, Horsetail, Silica, Licorice
Hemp Oil for Pets is a safe, gentle and nutritive Hemp supplement for pets of all ages.  
 Promotes healthy digestion and appetite
 Inflammation & pain throughout the body
 Nausea & other digestive problems
 Anxiety, nervousness & stress
 Promotes healthy skin & fur growth
Carrier : MCT Oil 
Natural herbal remedy to  to promote the reduction of  symptoms associated with Cushing's in dogs and cats, while promoting improved energy levels, immune function and longevity.
Promotes healthy functioning of the immune system
Encourages optimal energy levels and vitality in pets suffering from fatigue and weakness
Encourages a normal appetite, while regulating digestive health
Promotes strong liver health for optimal digestion, detoxification, and systemic cleansing
Supports a strong immune system
Ingredients * -  Alfalfa, Ashwagandha, Asian Ginseng, Astragalus, Cat's Claw ,   Cinchona, Echinacea, Milk Thistle, Mistletoe.
Hemp dosing is based on the pet's weight. Dosing instructions should be used as a reference point.
Pets Under 40 LBS
Recommended Strength - 350 MG
Average Daily Dose 10 MG  - 1 Full Dropper
Pets Over 40 LBS
Recommended Strength - 500 MG
Average Daily Dose - 20 MG - 1 ½ Dropper's Full
people are currently looking at this product
Estimated delivery time 3-5 days
*These statements have not been evaluated by Food and Drug Administration. This product is not intended to diagnose, treat, cure or prevent any disease. The information on this Web site or in emails is designed for educational purposes only. It is not intended to be a substitute for informed medical advice or care. Prana Pets bases these statements on the historically established and widely acknowledged traditional uses of natural ingredients.
Slideshow
Other top rated products
4.8 star rating
4.8
5 Reviews
Thank you for posting a review!
We value your input. Share your review so everyone else can enjoy it too.
Thank you for posting a review!
Your review was sent successfully and is now waiting for our staff to publish it.
Thank you for posting a question!
Please click on the link in the confirmation email we just sent you to submit your question.

Your question will appear on the site once someone answers it.
Cushings Killer is great
Review by Mary F. on 13 Jun 2020
review stating Cushings Killer is great
My dog is a 13 year old Cocker/Boston mix. She was diagnosed with Cushings disease about a year ago. We have had her on the Cushings combo for about 8 months and saw a big decrease in her symptoms. She doesn't drink as much as Water or pant as much and her appetite has balanced out. Its given her and us a better quality of life. It's a great supplement and grateful for Prana Pet.
On The Cushings Killer Combo
Cushing Killer combo
Review by Beverly G. on 1 Mar 2020
review stating Cushing Killer combo
My dog started this combo on Feb 27 she was recently diagnosed with Cushing's. I was devastated and messages of this herbal medicine keep showing up so I thought give it a try and she's going on her 3rd. week and the panting has stopped and any other symptoms but she didn't have all those other symptoms just panting in the middle of the night. It's great to see her sleeping peacefully. 👍 So I'm so glad I tried this and pray that it gives me many more years with my pet Daisy. Great stuff give it a try.
On The Cushings Killer Combo
New customer
Review by Lisa M. on 17 Feb 2020
review stating New customer
My 15 year old border collie mix was just diagnosed with cushings disease. I was very skeptical about giving him pharmaceutical due to the effect it would have on his organs. So I found out about Prana Pet. He's been on the cushings killer combo for only 3 weeks now, and I have already seen an improvement in his behavior, eating habits and he's not pacing all over the house at night. Finally he is sleep thru the night. Thank you Prana Pet!!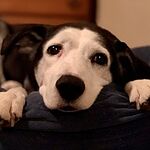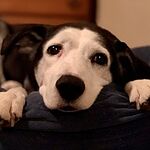 On The Cushings Killer Combo
so far, very pleased
Review by Bobbie B. on 3 Sep 2019
review stating so far, very pleased
our Beagle, recently diagnosed with cushing syndrome is responding well on this. She seems less tired, more interested in her surroundings. only been on this for a couple of weeks. So far, so good.
On The Cushings Killer Combo
V
Victoria R.
5 star rating
This supplement has given my
Review by Victoria R. on 21 Aug 2019
review stating This supplement has given my
This supplement has given my dog freedom from the medicine he would have had to take.
On The Cushings Killer Combo
The testimonials reflect the experiences of customers who used our products. However, individual results may vary. We do not claim, nor should the reader assume, that any individual experience recounted is typical or representative of what any other consumer might experience. Testimonials on this website are not intended, nor should they be construed, as claims that the products can be used to diagnose, treat, or cure, any disease. No testimonial has been clinically proven or evaluated by the FDA