Pet Oil
Regular price $59.99 $49.99 Save $10.00
people are currently looking at this product
Estimated delivery time 3-5 days
*These statements have not been evaluated by Food and Drug Administration. This product is not intended to diagnose, treat, cure or prevent any disease. The information on this Web site or in emails is designed for educational purposes only. It is not intended to be a substitute for informed medical advice or care. Prana Pets bases these statements on the historically established and widely acknowledged traditional uses of natural ingredients.
Slideshow
Other top rated products
4.7 star rating
4.7
6 Reviews
Thank you for posting a review!
We value your input. Share your review so everyone else can enjoy it too.
Thank you for posting a review!
Your review was sent successfully and is now waiting for our staff to publish it.
Thank you for posting a question!
Please click on the link in the confirmation email we just sent you to submit your question.

Your question will appear on the site once someone answers it.
Seizure free
Review by Heather G. on 28 Apr 2020
review stating Seizure free
Got this for our Boston terrier a month ago and so far it seems to working very well for her. I was looking to help her with her seizures and so far she has had none! I also would like to see if this helps her hair loss as I saw with other people. Will be updating soon! So far great product.
On Pet Oil
I was a first time
Review by Dave K. on 17 Jan 2020
review stating I was a first time
I was a first time buyer. My dogs loved the oil and it seemed to work for the pain of hip dysplasia and stopped the seizures of my other dog. It's a little bit pricey for me there's lots of other oils out there as good for less.
On Pet Oil
Amazing!
Review by Shirey K. on 15 Jan 2020
review stating Amazing!
Natural herbal healing for pets?! Yes, please!!

Recently my dog was diagnosed with Cushing's disease. To say I was devastated is to put it mildly! He had started to display symptoms of excessive thirst, excessive hunger, heavy breathing and panting along with a swollen belly.

I took him to the vet and bloodwork revealed Cushing's disease. They explained to me that he would be prescribed a medication that he would stay on the remainder of his life. I politely declined the medication and went home to start researching exactly what this dis-ease entailed. After a lot of reading I realized that he needed some good adrenal support. I have learned so much about adrenal glands through my own healing, but didn't know where to begin to get him the support he needed.

After a few days of research I came across Prana-Pets. As I read through the ingredients of the herbs, it was exactly what I have been taking to heal my own body. The reviews were outstanding and gave me hope!

It will be three weeks tomorrow that he has been on what they call the Cushing combo. I am excited to say that his hunger has returned to normal, the amount of water he is drinking has drastically decreased and he has only had one episode of the heavy panting since he started the herbs! The amount of gratitude I have for Prana-Pets is indescribable ♡!

If you have a dog or cat that is experiencing some health issues, I definitely recommend checking them out! A month ago I thought I was going to lose my little guy and now I have watched him return to his old self again! He will be 14 years old this month and with his plant-based diet and now herbs he is like a young dog again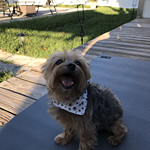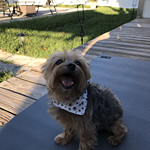 On Pet Oil
Seizure symptom support & CBD oil
Review by Misha C. on 18 Dec 2019
review stating Seizure symptom support & CBD oil
My dog used to have seizures once every month and now he has them once a week. Instead of medicating him every day with an Rx with who knows how many side effects I found the Seizure symptom support & CBD oil. I have been giving both to him about 3 times a day for 3 weeks and he has yet to have a seizure!!!!!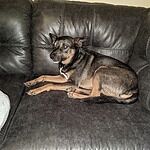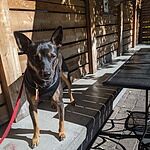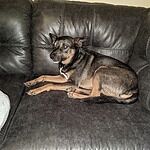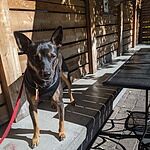 On Pet Oil
share
' Share Review by Misha C. on 18 Dec 2019
facebook
facebook Share Review by Misha C. on 18 Dec 2019
twitter
twitter Share Review by Misha C. on 18 Dec 2019
LinkedIn
linkedin Share Review by Misha C. on 18 Dec 2019
Comments (1)
Was this review helpful?
0
0
Comments by Store Owner on Review by Misha C. on 18 Dec 2019
Amazing! So happy to hear the great news.
Adrenal Support Oil
Review by Kim L. on 3 Nov 2019
review stating Adrenal Support Oil
When my 9 year old Lhasa Apso suddenly developed an extreme appetite, uncontrolled thirst and a need to go out every hour round the clock, we thought it was the end for him. He was crying/wailing constantly at the top of his lungs, and pacing in circles. A blood test revealed that he no doubt had Cushings Disease, but further tests would be needed to determine what type it was and what medication would be needed.
As I scoured the internet for options and read loads of experiences of other dog owners, I came across a natural remedy from Prana Pets called Adrenal Support for Cushings Disease. I read the reviews and decided to give it a try. I ordered it overnight since my little boy was in dire need of help fast.
I began giving him 3 drops 2x/ day then increased it to 5 drops 2x/ day.
Within 4 days he was no longer pacing the floor crying, and his thirst was becoming more manageable. He could last 4 hours without going out. I was excited! Within a week he was sleeping thru the night! And within 2 weeks his thirst was back to normal! I am so happy that I found this product. I don't know how long it will last, or if/ when his disease will progress, but for now we have our happy boy back and he is feeling Great!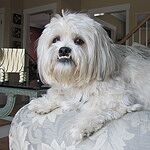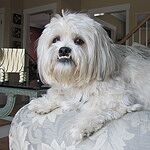 On Pet Oil
The testimonials reflect the experiences of customers who used our products. However, individual results may vary. We do not claim, nor should the reader assume, that any individual experience recounted is typical or representative of what any other consumer might experience. Testimonials on this website are not intended, nor should they be construed, as claims that the products can be used to diagnose, treat, or cure, any disease. No testimonial has been clinically proven or evaluated by the FDA