Kidney Health Support for Dogs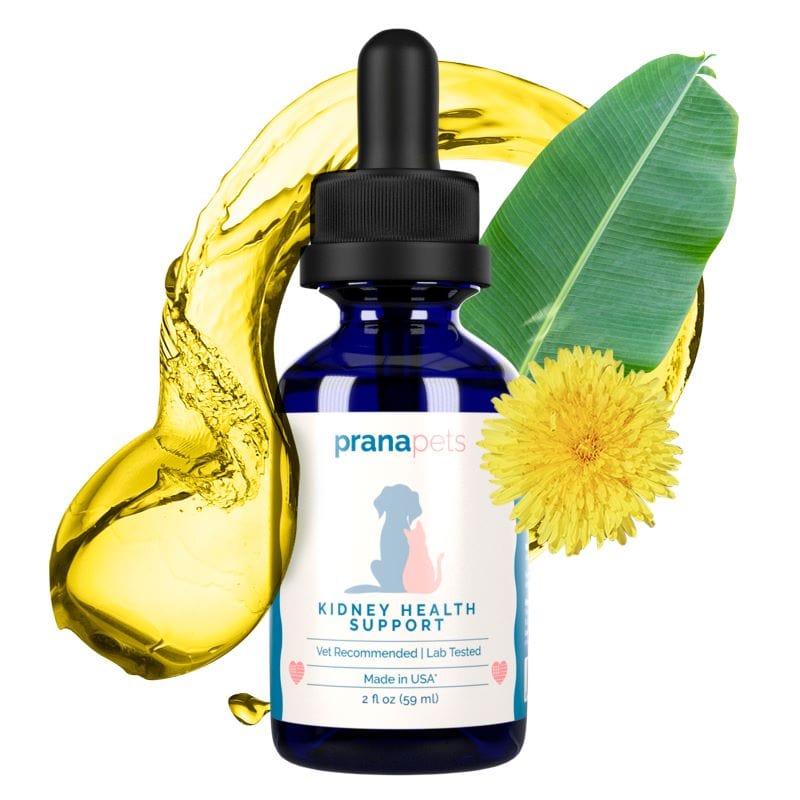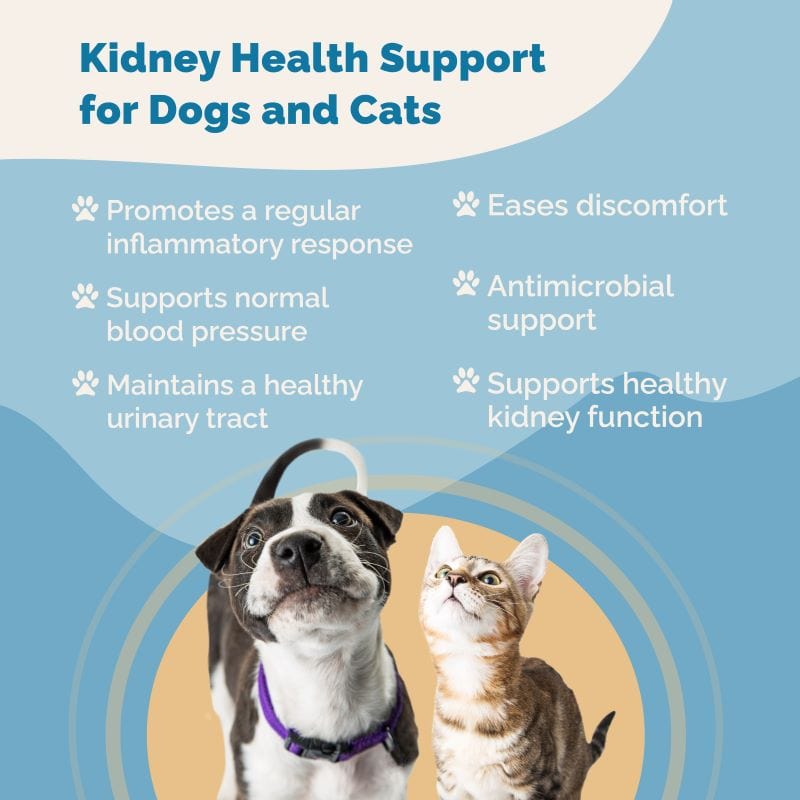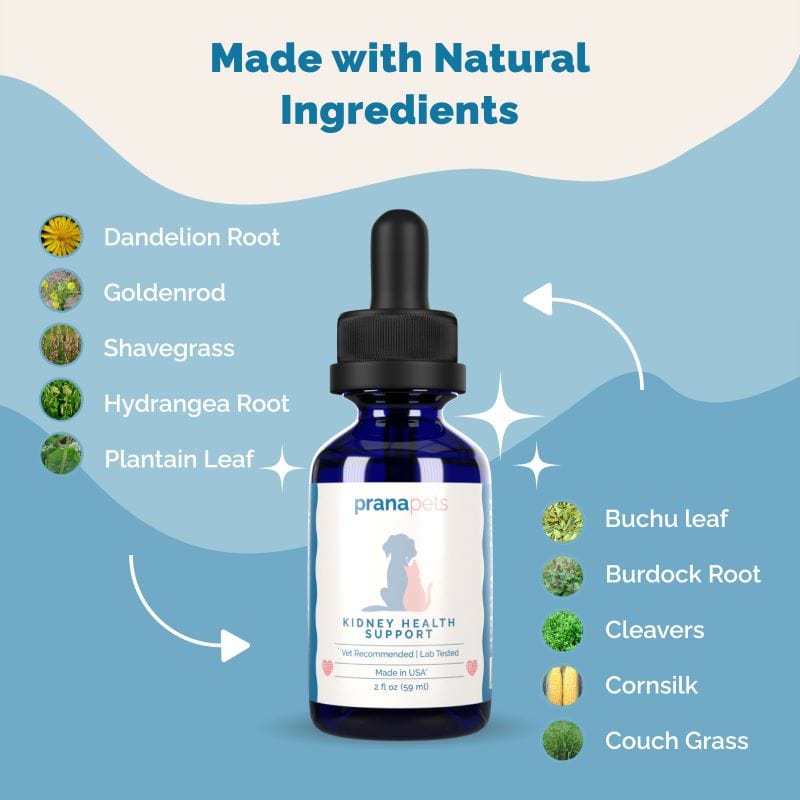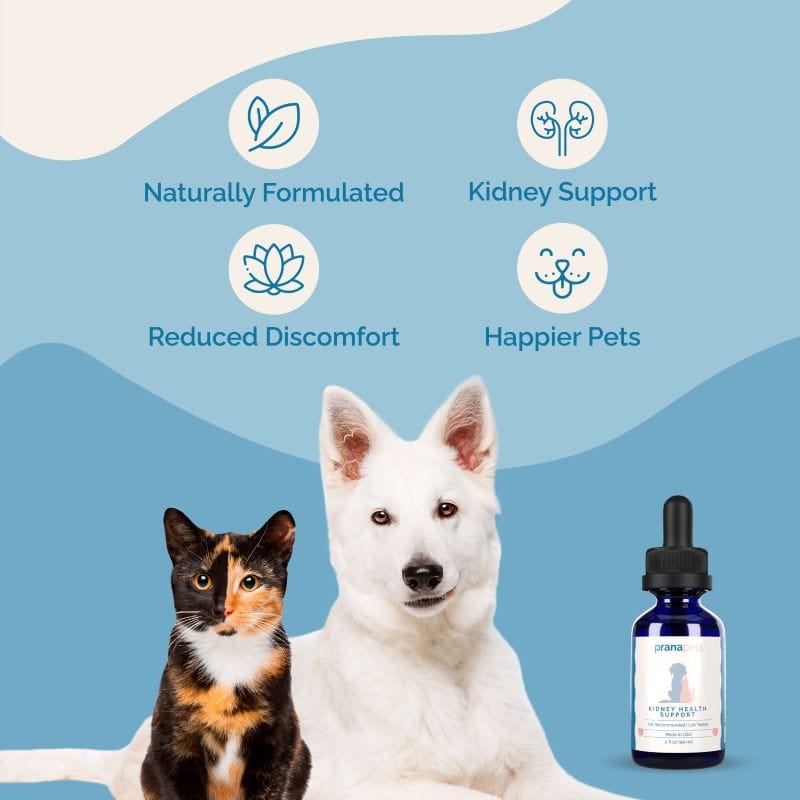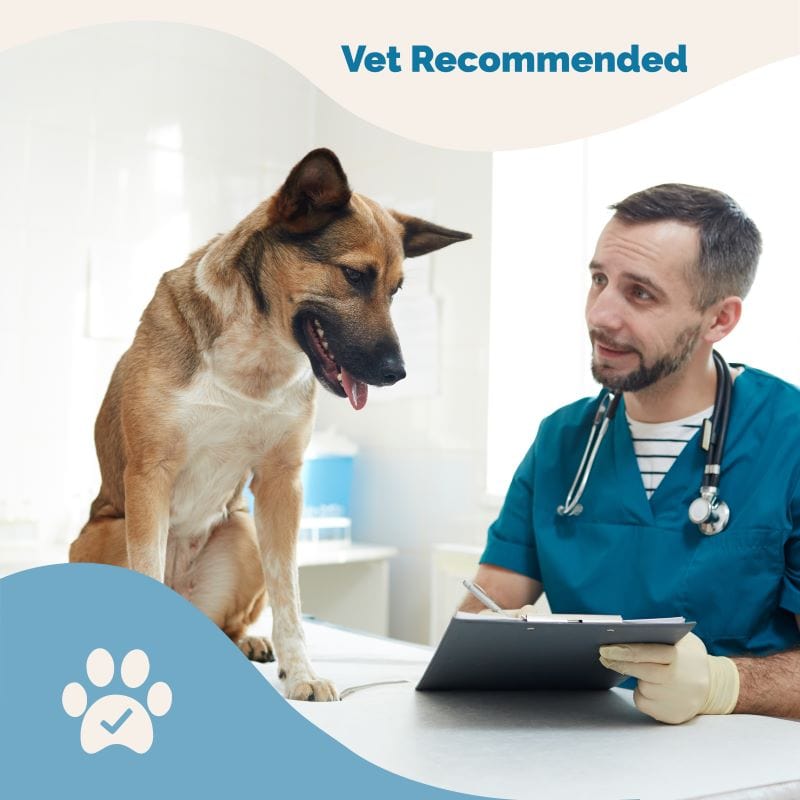 Money-Back Guarantee
Vet Recommended
Safe - Made in USA
Free Shipping
Description
Ingredients
Directions
FAQs
Certifications
Kidney Health Support for Dogs
Nature's Remedy
Kidney Health Support for dogs is an herbal formula that contains a premium blend of kidney supportive herbs from the East and West. The kidneys play a very important role in preserving health and vitality. When functioning properly, the kidneys are central in helping the body to eliminate waste products, producing several important hormones, maintaining proper pH levels in the blood, regulating the balance of bodily fluids and sustaining overall health and vitality. When kidney health suffers, your pooch's overall health may decline over time.
Fortunately, herbalists have discovered many herbs over the centuries that serve to protect, preserve and even improve kidney function with regular use. Our Kidney Health formula was created to allow you to administer the appropriate combination of herbs, in the correct proportions and optimal dosage for enhanced therapeutic value and long-term safety.
The herbs in Kidney Health Support are gentle enough to administer to dogs and puppies of all ages and can be used along with more traditional medications as well. Kidney Health Support offers a wide range of benefits, from cleansing the urinary tract to maintaining a healthy inflammatory response in your dog's kidneys and urinary tract.
GO NATURAL
Your Pet Deserves It
All Prana Pets products are manufactured in FDA-inspected and cGMP (current Good Manufacturing Practice)-compliant facilities to ensure the highest levels of quality and safety. Nothing is more important to us than the health and safety of your pets!
If any of the following symptoms persist or get worse, please contact your veterinarian as they can be signs of chronic kidney disease in dogs:
Sudden weight loss
Lethargy, tiredness
Halitosis (chronic bad breath)
Lackluster hair/fur quality
Changes in appetite
Kidney Health Support contains a proprietary blend of the following herbs:
Buchu Leaf (Barosma Betulina), Burdock Root (Articum lappa), Cleavers (Galium aparine), Cornsilk (Zea mays), Couch Grass (Triticum repens), Dandelion Root (Taraxacum officinale), Goldenrod (Solidago Virgaurea), Horsetail (Equisetum arvense), Hydrangea Root (Hydrangea arborescence), Plantain Leaf (Plantago major)
Inactive ingredients: Purified Water, Potassium Sorbate USP, Vegetable Glycerin, Citric Acid.
Directions for use: Shake well before use. Can be given during or after mealtime or administered orally 3 - 5 times a day. Use initially for at least one month.
DROPS PER ADMINISTRATION
• Cats & dogs < 20 lbs: 2 - 4 drops
• Dogs 20 lbs - 50 lbs: 5 - 7 drops
• Dogs over 50 lbs: 8 - 10 drops
These are Frequently Asked Questions:

Q. Can this be administered alongside prescription medications?
A. The product will not interfere with any meds currently being administered. It is up to the customer if they would like to administer our product alongside other meds. Always speak to a vet about how to take your pet off prescription meds safely.

Q. How long does the bottle last?
A. A bottle will last at least one month. A bottle may last 2 months for smaller pets.

Q. Are there any side effects?
A. In most cases there are no serious side effects associated with this product. Always cross-check the ingredients with any pre-existing allergy your pet may have.

Q. How long before I see results?
A. You should see results within 3-4 weeks. If you are not satisfied we recommend taking advantage of our guarantee.
Q. What is your return policy?
A. We offer a 100% money-back guarantee for up to 365 days. If it's not helping send it back for a full product refund.
*These statements below have not been evaluated by Food and Drug Administration. This product is not intended to diagnose, treat, cure or prevent any disease. The information on this Web site or in emails is designed for educational purposes only. It is not intended to be a substitute for informed medical advice or care. Prana Pets bases these statements on the historically established and widely acknowledged traditional uses of natural ingredients.