Cold Symptom Support for Cats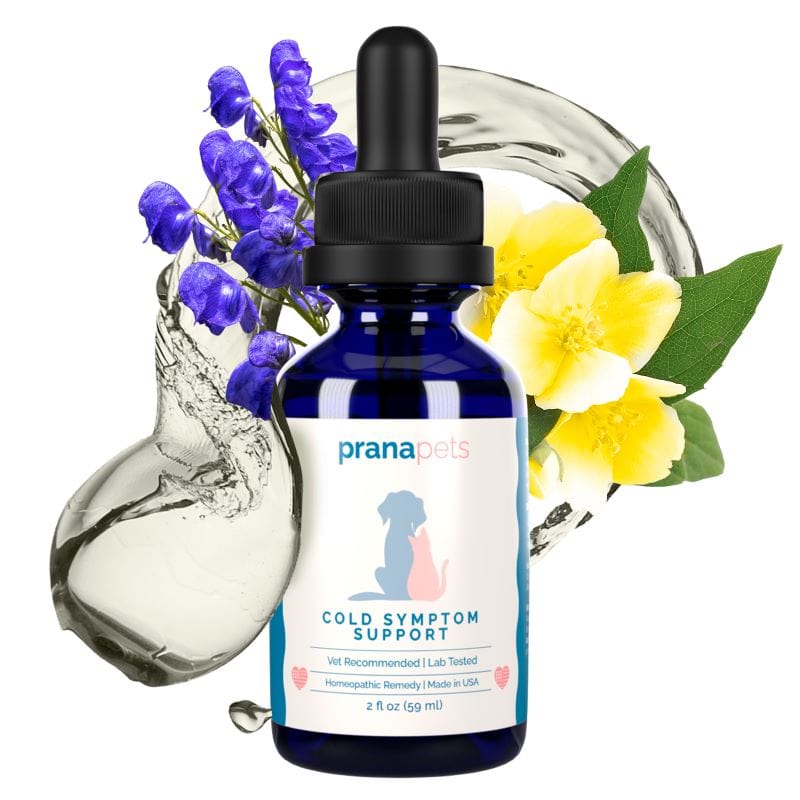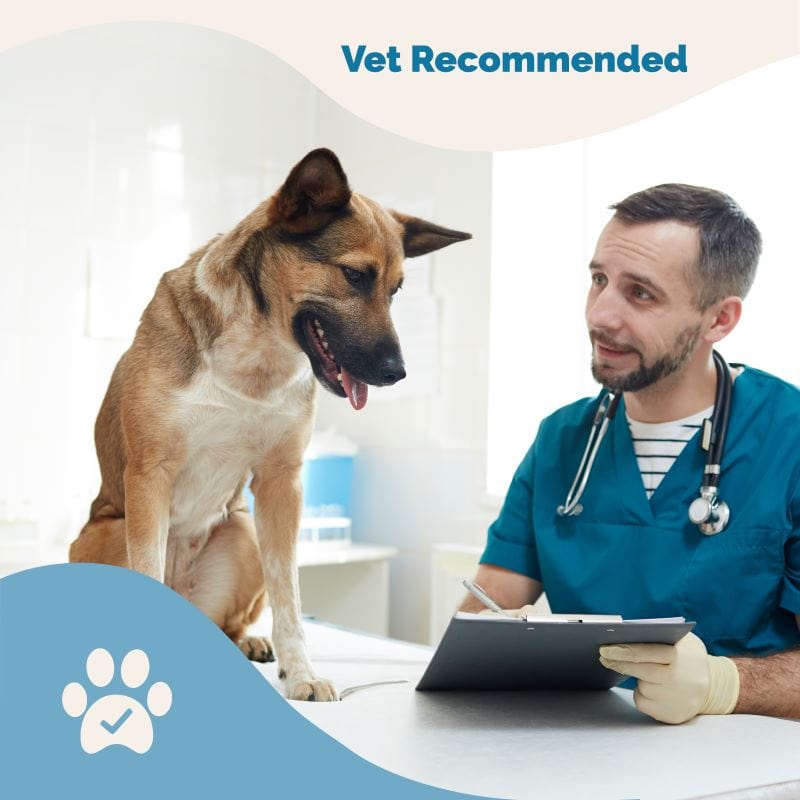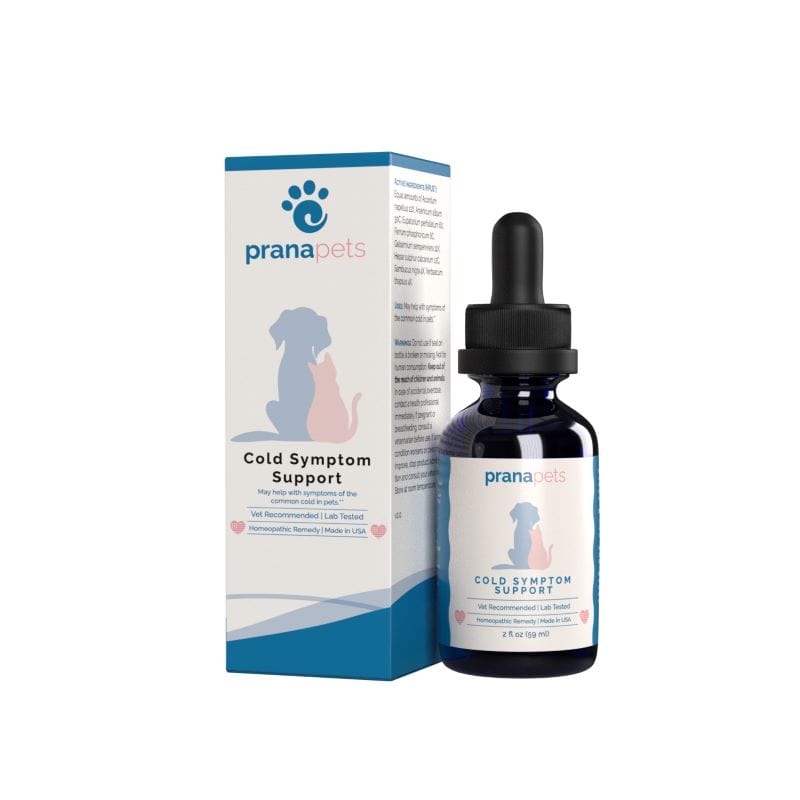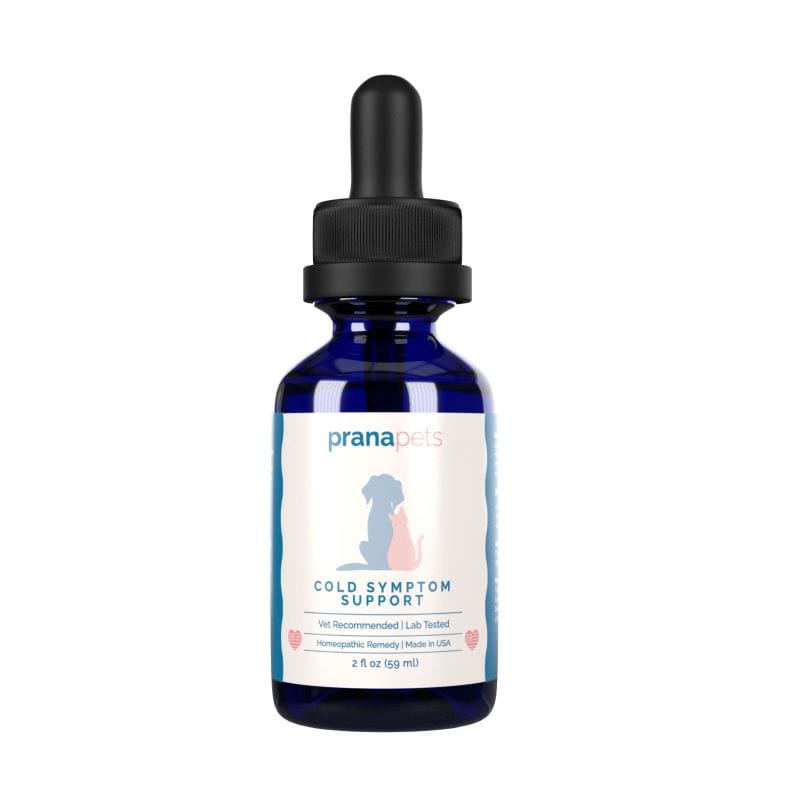 Money-Back Guarantee
Vet Recommended
Safe - Made in USA
Free Shipping
Description
Ingredients
Directions
FAQs
Certifications
Cold Symptom Support for Cats
Nature's Remedy
Cold Symptom Support is a 100% homeopathic feline cold remedy to help promote the normal, healthy function of your cat's respiratory system. In times of respiratory distress, kittens and cats of all ages can benefit from the gentle homeopathic ingredients found in Cold Symptom Support.
The ingredients in Cold Symptom Support may be used as needed for immediate relief, or on an ongoing basis for continued daily support. Cold Symptom Support is safe to administer alongside other medications and supplements. Like all Prana Pets formulas, Cold Symptom Support for cats with colds provides support without side effects or dangerous health risks, even with long-term use.
Providing ample support to the immune system through a healthy diet, regular exercise and immune-boosting herbs can reduce the occurrence and severity of feline colds, but even then illness is not always avoidable. In other cases, things like seasonal allergies can lead to chronic, low-grade respiratory problems that become difficult to manage each day without harsh drugs. Eliminating exposure to environmental triggers like dust mites, household detergents, pesticides, molds, and cleaning products can help reduce symptoms in some cases, however, most cats still benefit from a gentle holistic approach when symptoms flare up.
GO NATURAL
Your Pet Deserves It
If any of the following symptoms persist or get worse, please contact your veterinarian. These could be signs of respiratory illnesses in cats like bronchitis, pneumonia, cold viruses, and asthma:
Wheezing
Panting
Coughing (wet and dry cough)
Shortness of breath
Cold Symptom Support contains a proprietary blend of the following homeopathic remedies in therapeutic dosage:
Aconitum Napellus 12X, Arsenicum Album 30C, Eupatorium Perfoliatum 6X, Ferrum Phosphoricum 6C, Gelsemium Sempervirens 12X, Hepar Sulphur Calcareum 12C, Sambucus Nigra 3X, Verbascum Thapsus 3X
Inactive ingredients: Purified Water, USP Vegetable Glycerin.
Shake well before use. Can be given during or after mealtime or administered orally 3-5 times a day. Use initially for at least one month.
DROPS PER ADMINISTRATION:
Pets under 20 lbs: 10 drops
Pets 20-50 lbs: 15 drops
Pets over 50 lbs: 20 drops
In acute cases, one dose every 15 minutes up to 6 doses may be administered for symptomatic relief. Repeat as needed for prevention.
Product size: 2 FL OZ (59mL), Minimum 2000 drops.
These are Frequently Asked Questions:

Q. Can this be administered alongside prescription medications?
A. The product will not interfere with any meds currently being administered. It is up to the customer if they would like to administer our product alongside other meds. Always speak to a Vet on how to take your pet off prescription meds safely.

Q. How long does the bottle last?
A. A bottle will last at least one month. A bottle may last 2 months for smaller pets.

Q. Are there any side effects?
A. In most cases there are no serious side effects associated with this product. Always cross-check the ingredients with any pre-existing allergy your pet may have.

Q. How long before I see results?
A. You should see results within 3-4 weeks. If you are not satisfied we recommend taking advantage of our guarantee.
Q. What is your return policy?
A. We offer a 100% money-back guarantee for up to 365 days. If it's not helping send it back for a full product refund.
*These statements below have not been evaluated by Food and Drug Administration. This product is not intended to diagnose, treat, cure or prevent any disease. The information on this Web site or in emails is designed for educational purposes only. It is not intended to be a substitute for informed medical advice or care. Prana Pets bases these statements on the historically established and widely acknowledged traditional uses of natural ingredients.