Adrenal Support - Cushings Treatment for Dogs
Herbal formula to help relieve common symptoms of Cushing's Disease in dogs & cats.
Regular price $55.95 $34.95 Save $21.00
Herbal formula to help relieve common symptoms of Cushing's Disease in dogs & cats.
Please read our reviews!
Promotes balanced function of the adrenal and pituitary glands
Supports the health of the endocrine system
Encourages a healthy appetite
Works to reduce stress response in high strung or nervous pets
Can help relieve excessive urination
Promotes the healthy growth of skin and fur
Works to enhances energy levels & stamina
Adrenal Support for Cushing's disease is a 100% natural treatment specifically formulated for dogs & cats suffering from symptoms of Cushing's disease. Hormonal balance is a delicate and complex issue that must be approached holistically for long-term success. Adrenal Support for Cushing's Disease Relief restores balance in the entire HPA (hypothalamic, pituitary, adrenal) axis.
The adaptogenic herbs in Adrenal Support for Cushing's Disease gently & safely restore healthy adrenal function while reducing unpleasant symptoms over time without side effects, unlike other approaches.
Stress can be a very real problem for pets. High strung, nervous pets often exhibit greater amounts of chronic stress that can progress Cushing's disease over time. Animals suffering from Cushing's exhibit a range of symptoms such as increased appetite, panting, skin problems, thinning fur, elevated blood sugar, low energy levels, and increased thirst or urination.
Cushing's Relief Adrenal Support contains a proprietary blend of the following herbs in therapeutic dosage:
Ashwagandha (Withania somnifera) has been used for centuries in Ayurvedic medicine to strengthen the body and improve overall health. Ashwagandha is known to improve the body's response to environmental stress with daily use, while enhancing energy levels and immune function.
Astragalus (Astragalus membranaceus) has been used for centuries in Traditional Chinese Medicine to bring strength, energy and vitality. Astragalus is considered a tonic adaptogen due to its strengthening and balancing influence on the adrenal glands when used regularly.
Burdock (Arctium lappa) serves to nourish the liver, which is often overburdened in cases of Cushing's disease. Burdock has also been used to help relieve symptoms of skin disorders such as dryness, irritation, scaliness and irritation.
Cleavers (Galium aparine) is a cleansing herb which has been used traditionally to benefit the kidneys and adrenal glands. Cleavers contains a wide range of vitamins, minerals and nutrients that support the health of the mucosal membranes of the skin.
Dandelion (Taraxacum officinale) is a gentle, food grade herb traditionally used to nourish the liver, kidneys, adrenal glands and entire digestive tract. Dandelion contains nutrients known to benefit the healthy growth of skin and hair.
Ginseng (Panax ginseng) has been used for millennia in Traditional Chinese Medicine to support vibrant, lasting health. Ginseng is considered to be one of the best adaptogenic herbs available, and it has been studied extensively for its benefits on the HPA (hypothalamic–pituitary–adrenal) axis.
Horsetail (Equisetum arvense) contains a variety of minerals such as silica, potassium, manganese, magnesium, sulphur and calcium.
Silica is utilized in the formation of skin, hair and connective tissue. The diversity of minerals present in Horsetail can benefit hormonal balance, digestive health and the nervous system.
Licorice (Glycyrrhiza glabra) is a very important herb in Traditional Chinese Medicine used to help balance adrenal function when cortisol levels are elevated, making it an ideal candidate for animal's suffering from Cushing's disease. Licorice also benefits the liver, skin and immune system.
Inactive ingredients: Purified Water, USP Cane Ethanol Alcohol 20%, USP Vegetable Glycerin.
Use 2-3 times daily. Drops may be administered directly into the mouth or mixed with food.
Cats and dogs under 20 lbs: 3-5 drops
Dogs 20-50 lbs: 6-8 drops
Dogs over 50 lbs: 10 drops
Each bottle of Cushing's Relief contains 2 FL OZ (59mL), Minimum 2000 drops
people are currently looking at this product
Estimated delivery time 3-5 days
*These statements have not been evaluated by Food and Drug Administration. This product is not intended to diagnose, treat, cure or prevent any disease. The information on this Web site or in emails is designed for educational purposes only. It is not intended to be a substitute for informed medical advice or care. Prana Pets bases these statements on the historically established and widely acknowledged traditional uses of natural ingredients.
Slideshow
Other top rated products
4.8 star rating
4.8
120 Reviews
Thank you for posting a review!
We value your input. Share your review so everyone else can enjoy it too.
Thank you for posting a review!
Your review was sent successfully and is now waiting for our staff to publish it.
Thank you for posting a question!
Please click on the link in the confirmation email we just sent you to submit your question.

Your question will appear on the site once someone answers it.
S
Stephanie H.
5 star rating
My 12 year old dog
Review by Stephanie H. on 25 Mar 2020
review stating My 12 year old dog
My 12 year old dog Shelby was very sick. She was diagnosed with cushings disease. We were told she would get worse and that we should put her down. I was not ready to give up on my best friend, my partner. I did alot of studying about cushings and this medicine kept popping up so I bought it. Shelby has been on this almost 3 months and she is like a totally different dog. She is eating, drinking, chasing the cats, barking at the door when we come home and running all over the yard. Buying this is the best thing I could do. I've got my baby back for a little while longer. Thank you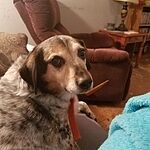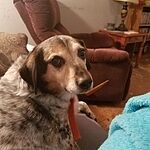 On Adrenal Support - Cushings Treatment for Dogs
Miracle Medicine
Review by Nancee P. on 19 Mar 2020
review stating Miracle Medicine
My ten year old best friend (Foxie Lady) was finally diagnosed with Cushings disease after the vet first thought it was a thyroid problem. The vet started her on Vetoryl a month ago. I went online and found Prana Pets and ordered Adrenal Support as I would do anything to keep her around and having "quality of life" as long as possible. After being on Adrenal Support for only one week - 10 drops 3 times a day(my girl is 66 pounds), her entire personality changed! She was able to walk further; she started smiling again and even played with my son, when he visited! My girl has been on CBD oil for 2 years, so the only thing that changed was the addition of Adrenal Support. As long as I have her with me, she will stay on Adrenal Support!!!
On Adrenal Support - Cushings Treatment for Dogs
Theresa C.
Review by Theresa C. on 18 Mar 2020
review stating Theresa C.
Our dog of 14 years was recently diagnosed with Cushings. We had testing to confirm Diagnosis. Of course the vet then wanted to do expensive testing to determine medication we asked how expensive this would be and if we couldn't afford it why bother. So I took it upon myself to see how we could help her with natural alternatives. We started using the Adrenal a month ago and have seen some good changes frequent urination (peeing in the house) is to a minimum, constant thirst is better, moving around more. The only issue is her heavy breathing that isn't all the time but improved. I'm just wondering if maybe we aren't giving her correct dose. We are doing 10 drops three times a day. Were still working on this and hoping that eventually we will get her to a good place.
On Adrenal Support - Cushings Treatment for Dogs
No more accidents!
Review by Sharon D. on 13 Mar 2020
review stating No more accidents!
In one week after giving Elvis 7 drops/3x a day he had no more bed wetting and accidents in the home! We are hoping he would also go back to sleeping through the night but still getting up twice and maybe due to routine he created. 3am and 6am, like clockwork.... He is obviously more comfortable and taking naps more soundly. Thanks for giving him back some quality of life again!!!
On Adrenal Support - Cushings Treatment for Dogs
The testimonials reflect the experiences of customers who used our products. However, individual results may vary. We do not claim, nor should the reader assume, that any individual experience recounted is typical or representative of what any other consumer might experience. Testimonials on this website are not intended, nor should they be construed, as claims that the products can be used to diagnose, treat, or cure, any disease. No testimonial has been clinically proven or evaluated by the FDA